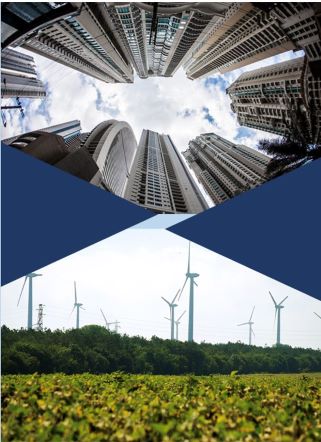 On December 9, 2021, the Global Infrastructure Facility (GIF) virtually held its twelfth Advisory Council (AC) Meeting. Called Growth and Transition: Mobilizing Private Capital for the Next Decade of Infrastructure Project Development, the AC focused on the importance — and great urgency — of scaling-up investments in sustainable infrastructure, not only to support economic recovery post-COVID in the immediate term, but also to promote green, resilient, and inclusive development over the long-term. 
Over 100 participants registered from around the world, including private sector financiers and investors from GIF's Advisory Partner network, MDBs, donor governments, and other observers. It also featured Opening Remarks by Daniel Zelikow, GIF Advisory Council Co-Chair and Global Co-Head, Infrastructure Finance & Advisory, and Global Head, Public Sector, J.P. Morgan, and a Keynote Address by Riccardo Puliti, Vice President for Infrastructure, Word Bank.
Meeting sessions included insightful discussions on topics such as the Global Infrastructure Outlook, which considered the importance of climate, resilience, and social sustainability through infrastructure project development. Post-COVID Global Infrastructure Outlook, which discussed the impacts of COVID-19 on infrastructure development, market trends, and opportunities in a post-pandemic world. Blended Finance Market Innovations, which looked at blended finance solutions to mobilize more private capital into sustainable infrastructure and promote long-term economic recovery. Mobilizing Private Capital Through Country Platforms, which delved deeper into the concept of "Country Platforms" – tangible, country-driven, multi-stakeholder initiatives aimed at promoting low-carbon, climate-resilient solutions.
Notable quotes:
- Riccardo Puliti, Vice President for Infrastructure, the World Bank.
"As we look ahead, we are presented with a unique opportunity to reignite our global economy through increased investments in sustainable infrastructure, and this is where the Global Infrastructure Facility is playing a significant role – connecting the climate change agenda with private capital mobilization by promoting pipelines of bankable, sustainable infrastructure projects."
- Imad N. Fakhoury, GIF Governing Council Co-Chair and Global Director, Infrastructure Finance, PPPs and Guarantees Global Practice, World Bank
"GIF has a proven business model. It is focused on resolving a critical bottleneck and is working to build bankable infrastructure project pipelines, which means it is playing a critical role in mobilizing private capital that will help us build sustainable, quality infrastructure projects."  
- Jason Lu, Head of the Global Infrastructure Facility 
"I am proud of what GIF has achieved over the past six years, since its inception – we have supported 121 project preparation actives in various stages, from early-stage interventions to full transaction advisory work, in over 55 countries that is expected to mobilize $76 billion total investment, with half expected to come from the private sector. Moreover, 12 GIF supported projects have reached commercial or financial close, mobilizing $3.8 billion in private investment." 
View the Agenda Here
Read the Backgrounder Here
Read the Full Summary Here
Read Abridged Summary Here