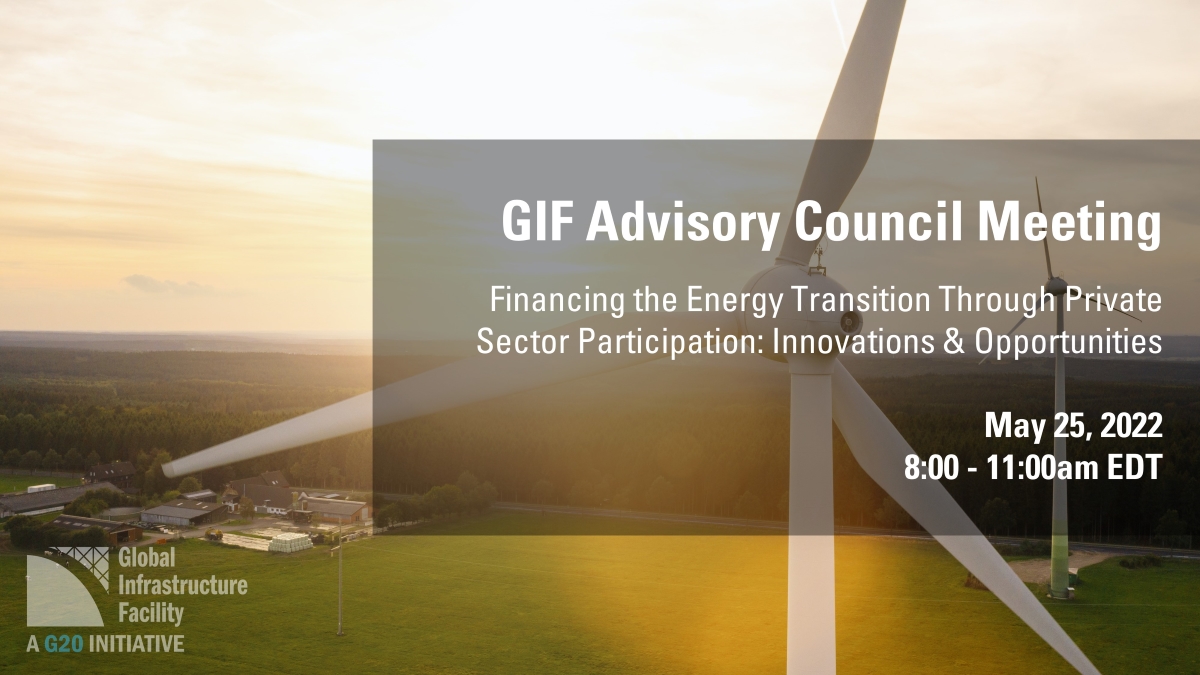 On May 25, the GIF held its thirteenth Advisory Council (AC) Meeting "Financing the Energy Transition through Private Participation" which virtually brought together a strong global presence of GIF's private and public sector partners co-chaired by Mari Pangestu, Managing Director of Development Policy and Partnerships, World Bank, and Daniel Zelikow, Vice Chair, Public Sector; Global Co-Head of Infrastructure Finance and Advisory and Chair of the Governing Board of J.P. Morgan's Development Finance Institution. The meeting provided insights on the outlook and challenges in the energy markets and broader sector as well as opportunities for innovation in blended financing for the energy transition and the new sources of renewable energy such as green hydrogen. Ani Balabanyan, Practice Manager, energy and Extractives Global Knowledge, World Bank gave a Keynote Address.
READ THE AGENDA HERE.
READ THE SUMMARY HERE.