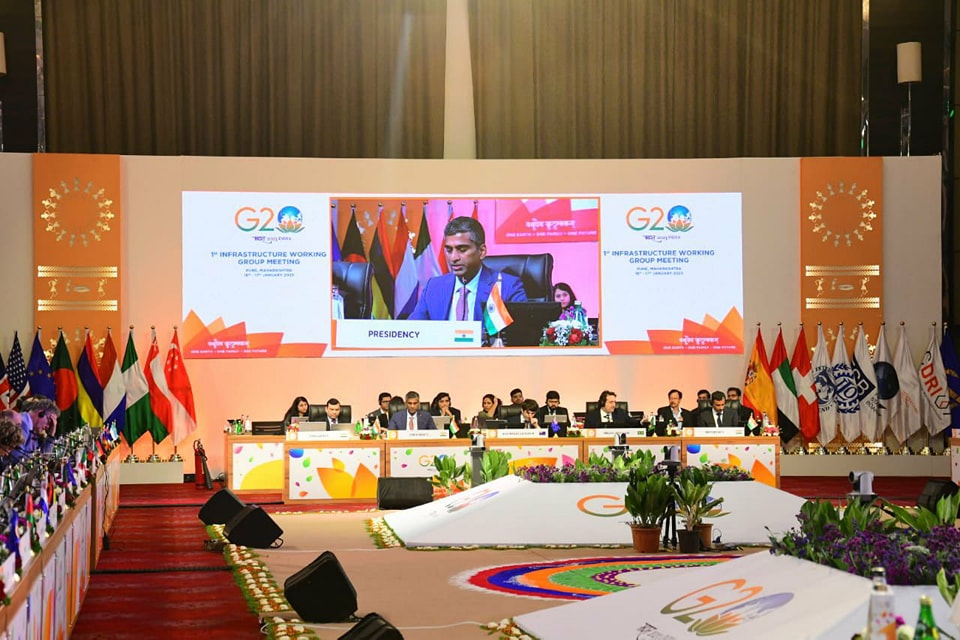 The first G20 Infrastructure Working Group (IWG) meeting under G20 India Presidency was held on January 16-17, in Pune. The World Bank was represented by the Infrastructure Finance, PPPs & Guarantees (IPG) Group. The Global Infrastructure Facility (GIF), as a G20 initiative addressing the challenge of bankable infrastructure projects, also attended the meeting. 
 
The Indian G20 Presidency's flagship theme for the 2023 IWG was "Financing Cities of Tomorrow- Inclusive, Resilient and Sustainable", amongst others. The Pune meetings included discussions on various facets of making cities economic centers of growth, designing and financing inclusive urban services, building future-ready urban infrastructure, the role of cities in meeting sustainability targets, directing fiscal investments for unlocking private financing for energy efficient and environmentally sustainable infrastructure and mitigating social imbalances. 
 
Throughout the coming year, the GIF looks forward to collaborating with its key partners, including the OECD, GI Hub and IFC Infrastructure on supporting India's G20 Infrastructure Working Group in the areas of preparing bankable urban infrastructure projects to attract private investments.