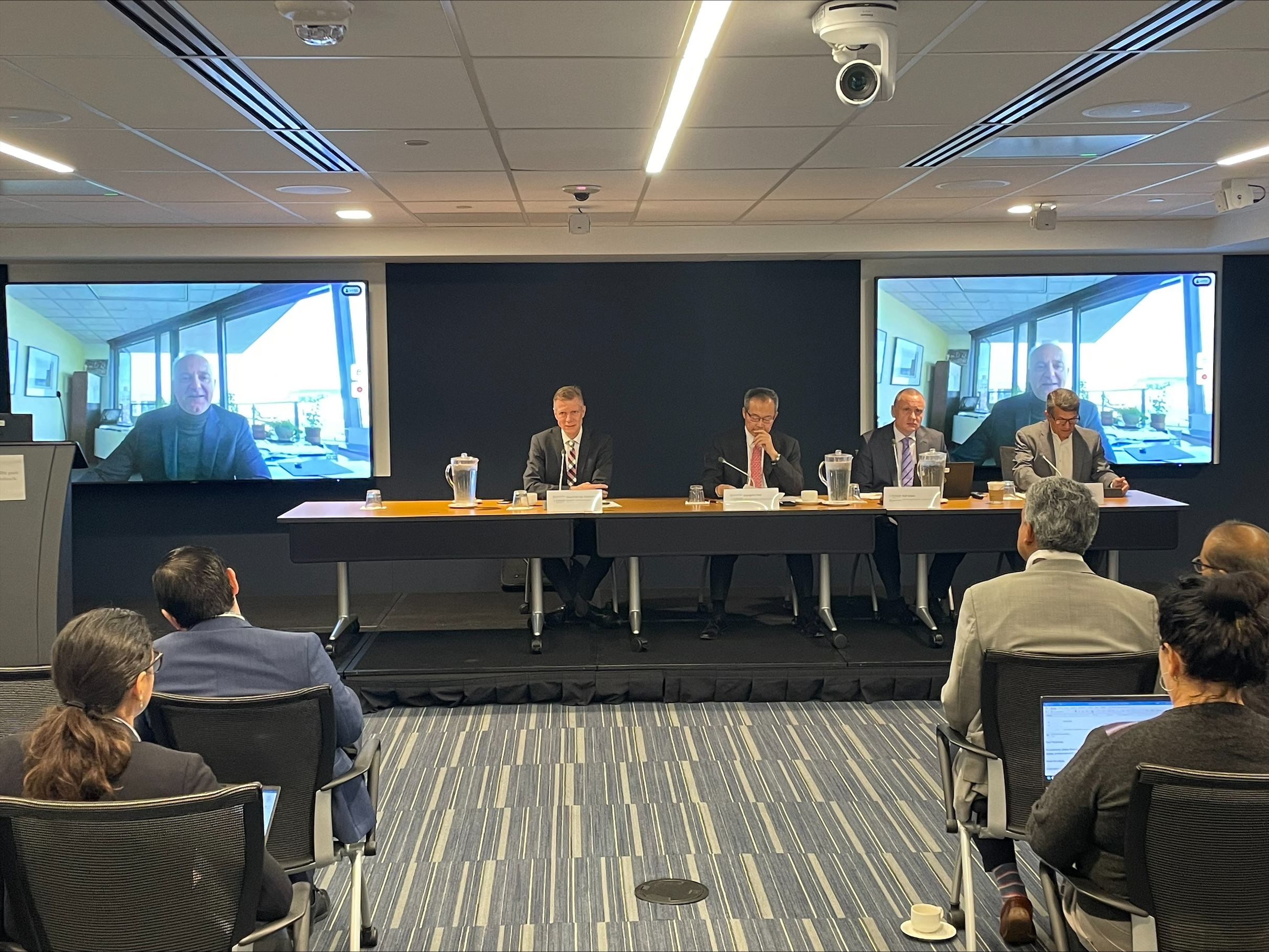 As an active supporter of the development of green hydrogen projects, the GIF Head Astrid Manroth participated today as a panelist in the launch of the Scaling Hydrogen Financing for Development report, with our partners at ESMAP, OECD, Hydrogen Council, and the World Bank. 
Harnessing the potential of the green hydrogen economy in emerging and developing economies requires closing the bankability gap to attract private investments at scale. To date, very few green hydrogen projects have reached Final Investment Decision (FID). 
As the only global public-private infrastructure project preparation facility working across the entire MDB system, the GIF supports the development of the green hydrogen economy in Emerging and Developing Countries (EMDEs) through project preparation support, financial structuring, public-private collaboration and knowledge sharing to governments, including for associated infrastructure. GIF helps EMDE government to identify the right projects, define an optimal risk allocation to lower financing costs and negotiate with private the sector. Astrid showcased the GIF's growing portfolio of green hydrogen projects, specifically in Namibia and Egypt, two of the early movers in the hydrogen economy in Africa, where the GIF is leveraging different advisory and funding instruments and working across multiple MDBs to support the realization of government plans for private investment.
Finally, Astrid highlighted the report's excellent synthesis of the state of clean hydrogen financing and its challenges, as well as key recommendations, which align well with the GIF strategy.  
The GIF will continue the green hydrogen discussion at COP28!
Key Findings and Executive Summary sections of the report can be found here; the full report will be available at the same URL in early December.

Press Release: Click here
Event Recording: Coming soon