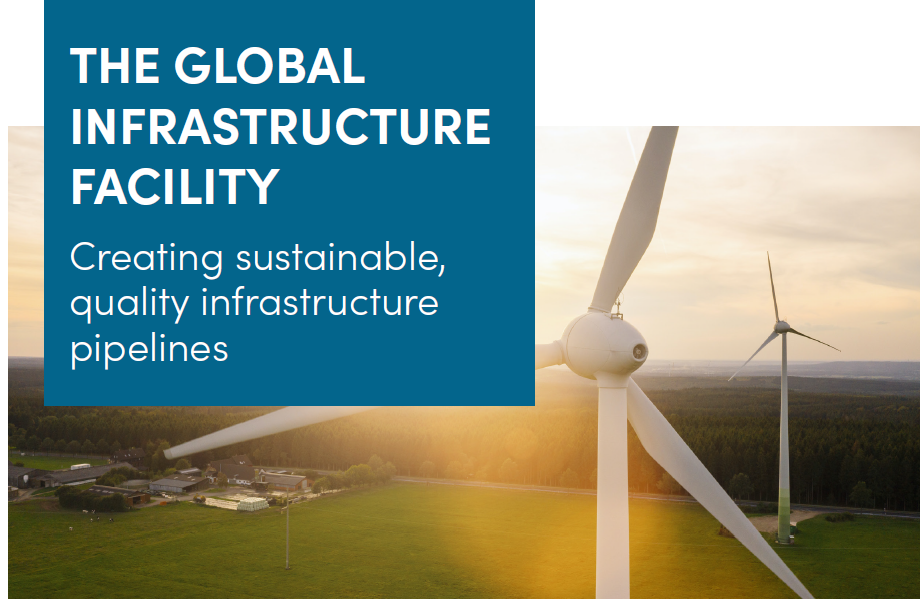 Sustainable and quality infrastructure drives economic growth, social progress, and climate action. Nowhere are low-carbon, climate-resilient, sustainable infrastructure needs greater than in emerging markets and developing economies (EMDEs), where infrastructure investment deficits are large at best and staggering at worst. 
The GIF was established in 2014 as a G20 initiative to address a critical challenge for private investment in infrastructure in EMDEs: a lack of bankable pipelines of sustainable, quality infrastructure investment opportunities that are attractive to private capital.
The GIF provides end-to-end, comprehensive advisory services to client governments and multilateral development bank (MDB) partners – through both funding and hands-on technical expertise – to help select, design, and structure infrastructure investments that crowd-in private investment. Our global portfolio supports design, preparation, and structuring across economic infrastructure – energy, water and sanitation, transport, municipal solid waste, and information and communications technology (ICT). It also reflects a focus on the themes of climate-smart, connectivity, and integration, in addition to social infrastructure such as healthcare and education facilities, affordable housing, and other public buildings.