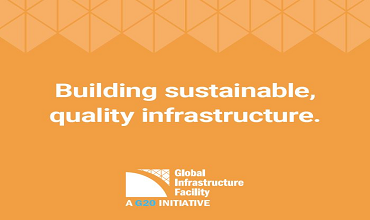 Building sustainable, quality infrastructure investments in emerging markets.
Who we are / What we do:
GIF was established in 2014 as a G20 initiative to address the shortage of high-quality, bankable infrastructure projects in emerging markets.
GIF supports governments and multilateral development banks (MDB) on how to select, design, structure, and bring to market such projects.
GIF expects to deliver more than 200 infrastructure projects and mobilize in excess of US$150 billion in additional investments between 2021 and 2027.
Read the Brochure here.